The Last Jedi – 3D – 3D movies
The Last Jedi's region free 1080p 3D release doesn't disappoint. Depth and dimensionality are first-rate. As the film opens, the star field seems to stretch to infinity, and as the film's yellow title card appears and pushes ever further back and shrinks, it never appears to even approach the farthest reaches of vast space. The tilted scrolling text has a mild angle to each letter and is also offset very well and flows smoothly against that same starry background. The movie's 3D depth dazzles from the very first shots. The First Order's Dreadnaught jumps out of hyperspace with a powerful presence. Its tremendous volume and relatively flat surface stretches on as it slowly pushes out of the screen, making for one of the most appealing and visually adept 3D moments one is going to find, embracing both inward depth and outward push in one moment. Every ship in the movie is a wonder in 3D. Each has its own characteristics that make it an appealing exercise in 3D visuals, enhanced by the seamless motion around the screen. Whether hard-angled fighters or sleek Resistance cruisers, there's always a very real sense of volume, size, and shape to each one. Cockpits make for some of the most interesting 3D locales in the film. Whether small one-man spaces, room for several in the Falcon or a First Order shuttle, or the command areas in cruisers, the image presents a perfectly balanced feel for each location's true size and scale.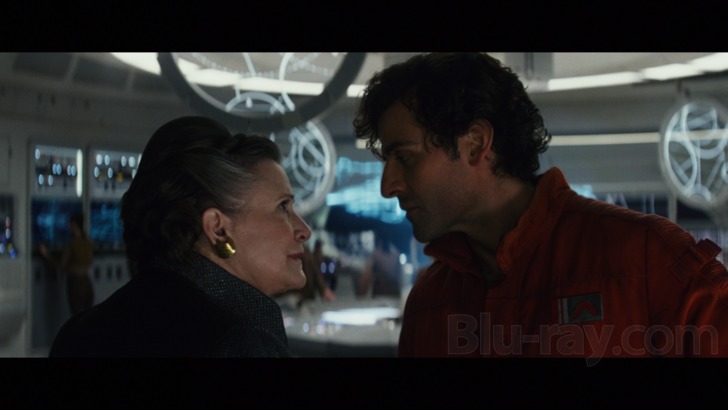 The movie is packed with many more great 3D spaces and moments. The lengthy bomb bays seen in the first battle, the wide-open spaces on Crait, and the water that extends around Ahch-To that stretches as far as the eye can see while the land mass proper is home to interesting slopes and angular rock formations that take full advantage of the 3D format are all amongst the best the movie has to offer.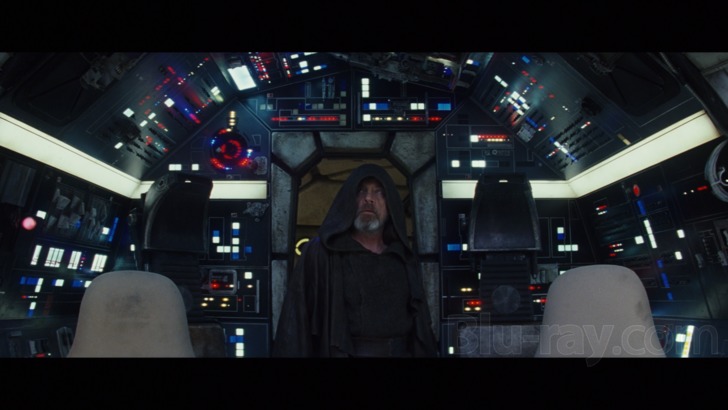 There are too many great moments, examples of both depth and objects and debris that seem to extend beyond the screen's front limits, to mention, but the net effect is excellent all around. Just as important, the 3D presentation suffers from no appreciable loss of detail or color intensity when compared to the wonderful 1080p Blu-ray. The review Z9D panel revealed no signs of scene-breaking crosstalk. It's a shame Disney has not made this disc easily available at retail in the US, but 3D format fans will find it well worth the time and money investment to bring it in from overseas.
Visit Star Wars at http://www.starwars.com Subscribe to Star Wars on YouTube at http://www.youtube.com/starwars Like Star Wars on Facebook at http://www.facebook.com/starwars Follow Star Wars on Twitter at http://www.twitter.com/starwars Follow Star Wars on Instagram at http://www.instagram.com/starwars Follow Star Wars on Tumblr at http://starwars.tumblr.com/