Multiverse.

AVA searching details for HAGAF (Human Aerial and Ground Advanced Facilities).
The movie.
MULTIVERSE is a Science Fiction movie that is written, directed and produced by Ted Amaradidis (for now at least) in stereoscopic 3D for 3dmovies.com llc – 3D Movies You Can Touch!® – a Florida based small company with endless abilities (and unlimited possibilities). The first episode has 3 parts. It'll be 5 episodes of 1:30 minutes to 3hrs each. It is the intention to be filmed internationally as it'll gain momentum. That's the goal at least. Shoot high and if you miss be happy. Life is priceless, enjoy no matter what.
===== === WOLF ======== ========
Ranger or Texas Marshal "Wolf" also known to his family as "Luigi". He is an one of a kind investigator with a character and special Texan accent who has full security clearance for the area 51 and other secure facilities. He is the worlds biggest expert in ABRAA (Alien Body Recovery And Acquisition). He captured and/or recovered several times Entities that were and were not in our friendly list. He is after AVA. As she is unidentified she is on the "Capture alive or dead" list however… he has no idea about the amazing nature of AVA. There will be a time that he'll have to compromise between his profession and his individual beliefs. He has a very fun character, although he's very tough he loves dearly his mother who never ceases the opportunity to kick him in the butt and wise him up. He has strong family feelings. He comes to Florida and his jealous counterparts make fun of him because he has is sick (heavy cold or something temporary) and he wears a jacket. But he'll recover fast and they'll be in awe. He is a world traveler and extremely capable person. He has 3 buddies who protect him and believe in him to death. He has license to kill and he does not need to report to anyone because of his past. He has done lots of good for his country and he's awarded some rare privileges. His associates provide him with endless resources.
============ ========== AVA ============= ================
AVA. Returning from the future to save her partner from certain death two times. He will save her life also so it's vital for her and him. She needs to educate, protect, organize and empower him as he will be the leader of the UMF (United Multiuniverse Federation). The most advanced entities in the Multiverse are the Nordics. Ava is one of them. They are the creators od ALF (Advanced Life Forms) in the Multiverse including the Humans in our known Universe. They are trillions of years ahead of anyone else. There is nothing that they can not do. But they have emotions, very advanced emotions and they are very sensitive. This is the biggest advantage and disadvantage of them. She will fall in love again much harder than she thought she would. She will save his life twice. He'll be scared for life. It will not make a difference to her but she'll cry. He'll save her life in another respect.
============= ========= BILL ============== ===========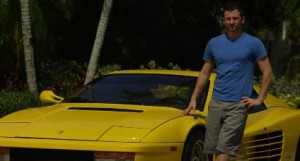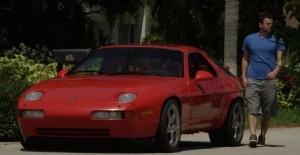 Bill is a gifted software engineer. He likes few things in his life. His Ferrari Testarossa, His 928 s4 Porsche and programming. He needs to be protected as in few years he will play a very important role in the Multiverse. As he's driving fast his Porsche in an empty stretch in Florida – outside the city – far far from any cars/lights in a very lonely road he'll have an incident. He'll get alien knowledge and be very very different after that.
He will become the richest person in the world but he will have a tragic accident at his 42nd birthday. He will be paralyzed after that permanently(?). He will become very eccentric and will make some huge policies that will change the world to a huge degree. Before he will be assassinated he will find a way to duplicate himself at another universe. It'll be the happiest moment of his life – right before his death.
An emotional, educational but also very entertaining movie. Filmed in true stereoscopic 3dmovies.com 3D.

Important. Please read:
A collection of 3D film, 3D movies and 3D pictures updated daily.
A collection of "3D Movies You Can Touch!" ®. All Rights Reserved. Copyright © The 3D Film Company and Ted Amaradidis. For rights please read bellow.
This material is protected by copyright and has been copied by and solely for the advertising purposes of 3dmovies.com Inc. under license. You may not sell, alter or further reproduce or distribute any part of this coursepack/material to any other person. Where provided to you in electronic format, you may only print from it for your own private study and research. Failure to comply with the terms of this warning may expose you to legal action for copyright infringement and/or disciplinary action by 3dmovies.com Inc. For rights to use any of our pictures, video clips or movies please use our contact form. Most pictures are 6k resolution and almost all of our movies are filmed in 6k resolution soon to be upgraded to 8k.